The only program of its kind, Procirca's Extracorporeal Membrane Oxygenation (ECMO) Boot Camp is fully customizable to meet needs specific to your program, and we bring it all to you.
Procirca's ECMO Boot Camp is transportable and is performed on-site at your hospital facilities, allowing more staff to participate and eliminating travel-related costs and inconveniences. We use your equipment and your disposables to provide instruction that is relevant and effective for your team.
We work with you to customize the goals and objectives of your Boot Camp, targeting multiple clinical specialties with differing educational needs in a manner that reinforces your center's policies and procedures.
Procirca's ECMO Boot Camp strengthens both new and established ECMO centers and can be deployed as a consultative opportunity as well.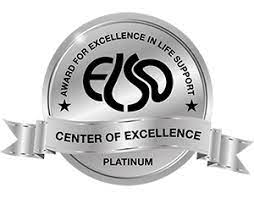 Questions?
E-mail Keri Hickman, UPMC Director of ECMO Management, for course information.
Determined by number of attendees

Can be tailored to any group size; maximum of 20-30 people per day
Maximum of 10 people per simulation session

Course can be one day repeated or multiple day course

Usually consists of morning lectures, lunch, and afternoon simulation
Course lectures and simulation based on clients' educational needs and tailored to specific audiences (CCP, ECMO specialist, Physicians or APP's)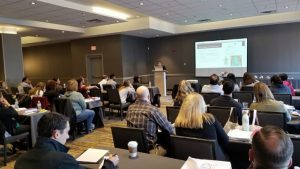 Lectures
Physiology of ECMO
Indications/Contraindications
Patient selection criteria
Cannulations and configurations
Management of Respiratory Failure Patient
Management of Cardiogenic Shock Patient
Principles of ECMO circuit, components and design
Anticoagulation
Case Studies
Transport on ECMO
RN/RT daily management of the ECMO patient
Circuit complications on ECMO
Hybrid ECMO
Financial Impact of ECMO
ECPR
Daily management for the ECMO physician
Patient complications on ECMO
Simulations
ECMO Circuits 101

Abbott Centrimag
Getinge Cardiohelp and Rotoflow
LivaNova TandemLife

Cannulation Workshop

Hands on ultrasound guided seldinger technique
Full size percutaneous cannulation training manikins

Circuit Checks and Daily Management
Pressures 101/CRRT on ECMO
Mechanical Complications

Oxygenator Failure
Air Entrainment
Circuit Changeout
ECMO Transport
Pump Failure

VA ECMO Scenario
VV ECMO Scenario
ECPR Scenario
Hybrid ECMO Scenario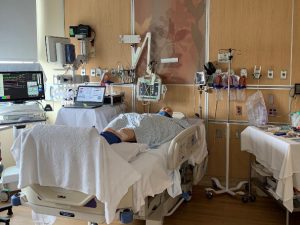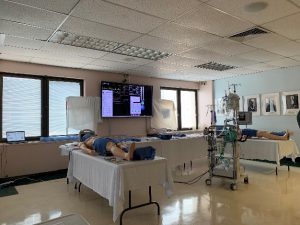 Since 2016, over 1,000 health care professionals coast to coast have been trained by UPMC Procirca in the foundational care of the adult ECMO patient. Below are some of the locations where Bootcamps have been held over the years:
SHMC – Spokane, WA
Winchester Medical Center – Winchester, VA
NYU Langone – New York, NY
NYC Health + Hospitals/Bellevue – New York, NY
Erlanger Medical Center – Chattanooga, TN
Mon Health Medical Center – Morgantown, WV
UNC Rex Hospital – Raleigh, NC
Lancaster General Hospital – Lancaster, PA
WellSpan York Hospital – York, PA
UPMC Hamot – Erie, PA
Community Regional Medical Center – Fresno, CA
Memorial Regional Hospital – Hollywood, FL
SUNY Upstate University Hospital – Syracuse, NY
Rochester General Hospital – Rochester, NY
Kaiser Permanente Santa Clara – Santa Clara, CA
Western Connecticut Health Network Danbury Hospital – Danbury, CT
University of Arkansas for Medical Sciences (UAMS) – Little Rock, AR