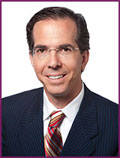 Stephen Winowich — President
Stephen Winowich was appointed to his current role as President of Procirca in 2010.  He started his career as a Senior Bioengineer, specializing in mechanical circulatory support technologies in the Clinical Artificial Heart Program for UPMC in 1988. In 1996 he was promoted to the Artificial Heart Program's Clinical Director and subsequently transitioned to a senior leadership role as the Vice President and COO of Vital Engineering, a division of UPMC Procirca that arose from the UPMC Artificial Heart Program.  In addition to his Procirca duties, he continues to serve as the Senior Advisor to the UPMC Artificial Heart Program.
Mr. Winowich has held numerous technical and leadership roles during his 30 year tenure.  He has participated in the care of over 1200 Ventricular Assist Device and Total Artificial Heart patients. He is an active contributor to several clinical trials for adult and pediatric technologies and has collaborated with industry and academic leaders in the development of advanced artificial organ technologies.  Mr. Winowich has exceptional understanding of the development and clinical translation of  advanced technologies and therapies and oversees clinical service lines in intra-operative neuromonitoring, perfusion, mechanical circulatory support and blood management.  He participated in the first ever HeartMate® II VAD implant, served on the data safety and monitoring boards, and participated on clinical advisory committees for an array of circulatory support device manufacturers.  Mr. Winowich also serves on the executive committee of the McGowan Institute for Regenerative Medicine at the University of Pittsburgh, and the College Advisory Counsel for the College of Learning and Innovation at Carlow University.
Mr. Winowich earned his B.S. in Chemical Engineering from the University of Pittsburgh.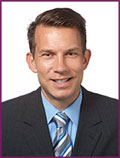 Rick Schaub, PhD — Senior Director, Vital Engineering
Rick Schaub has been in his current role since 2010. Prior to this position, he served as clinical research coordinator for the UPMC Artificial Heart Program and is also an adjunct assistant professor at the University of Pittsburgh. Dr. Schaub has been an integral part of Procirca MCS and the UPMC Artificial Heart Program since 1988. Over this time, he has participated in the care of more than 1,000 VAD patients and 25 years of IABP experience.
Spanning the full product lifecycle, Dr. Schaub supports the development of technical training programs for VAD manufacturers, as well as VAD program design and enhancements for major medical facilities around the world. As a researcher, he focuses on improving outcomes for patients receiving mechanical circulatory support with specific interest in totally implantable VAD systems.
Dr. Schaub has a master's degree in chemical engineering and a doctorate in bioengineering, both from the University of Pittsburgh.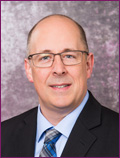 Brian Errigo, MBA, CNIM — Director, Business Development
Mr. Errigo has 29 years of experience in intraoperative neuromonitoring (IONM) and neurodiagnostics. In 1989, Mr. Errigo began as a neurotechnologist with the Center for Clinical Neurophysiology (CCN) at Presbyterian University Hospital and Childrens Hospital in Pittsburgh, PA. There he worked alongside world-renowned surgeons and neurophysiologists in providing IONM for skull-based tumor, acoustic neuroma, micro-vascular decompression, pediatric, and orthopedic surgeries.
In 1995, Mr. Errigo left the CCN to co-found his own neurodiagnostic services company. Mr. Errigo has also worked as the Director of Marketing for a private IONM equipment and services company. In 2007, UPMC recruited Mr. Errigo back to the CCN to assume the role of Director. As the CCN's Director, Mr. Errigo oversaw the standardization of operations and the extension of the CCN's services from its hub at UPMC Presbyterian to all UPMC hospitals. In 2012, Mr. Errigo joined Procirca in the role of Director of Business Development to continue to market and promulgate the CCN's quality model of IONM services beyond UPMC's boundaries.
As a seasoned veteran of IONM clinical service delivery and operations, Mr. Errigo has extensive experience in developing and delivering exceptional, high-quality IONM services to Procirca's customers.
Mr. Errigo earned his Bachelor of Science from Allegheny College and Master of Business Administration from the Katz School of Business at the University of Pittsburgh.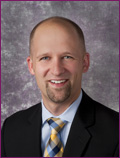 Ryan Quallich, BS, CNIM — Senior Director, Neurological Services
Ryan Quallich has been Supervisor of Intraoperative Neuromonitoring since 2013. Prior to this role, Mr. Quallich served as a Lead Surgical Neurophysiologist for UPMC's Center for Clinical Neurophysiology, dating back to 2007. In that position, he was responsible for providing advanced intraoperative neuromonitoring across the UPMC health system, as well as providing administrative support throughout western Pennsylvania and eastern Ohio.
Currently, Mr. Quallich is responsible for the daily operations, asset allocation, and technical support across the entire Procirca network. He has more than 11 years of IONM experience and has provided either direct or operational support for nearly 48,000 procedures. Under his leadership Procirca has become a top-tier academic IONM company, becoming one of only thirty-one accredited laboratories in the world. Additionally, he serves as co-director for an annual IONM Principles and Practice conference.
Mr. Quallich obtained his Bachelor of Science in Biology from Westminster College.